SextPanther
PROS
Keep your identity confidential.

Userbase of professional models.

Affordable token system.

Streamlined website.
CONS
It's not completely free.

Tipping is expected.

A mobile phone is required.

Rates vary with each model.
Screen Shots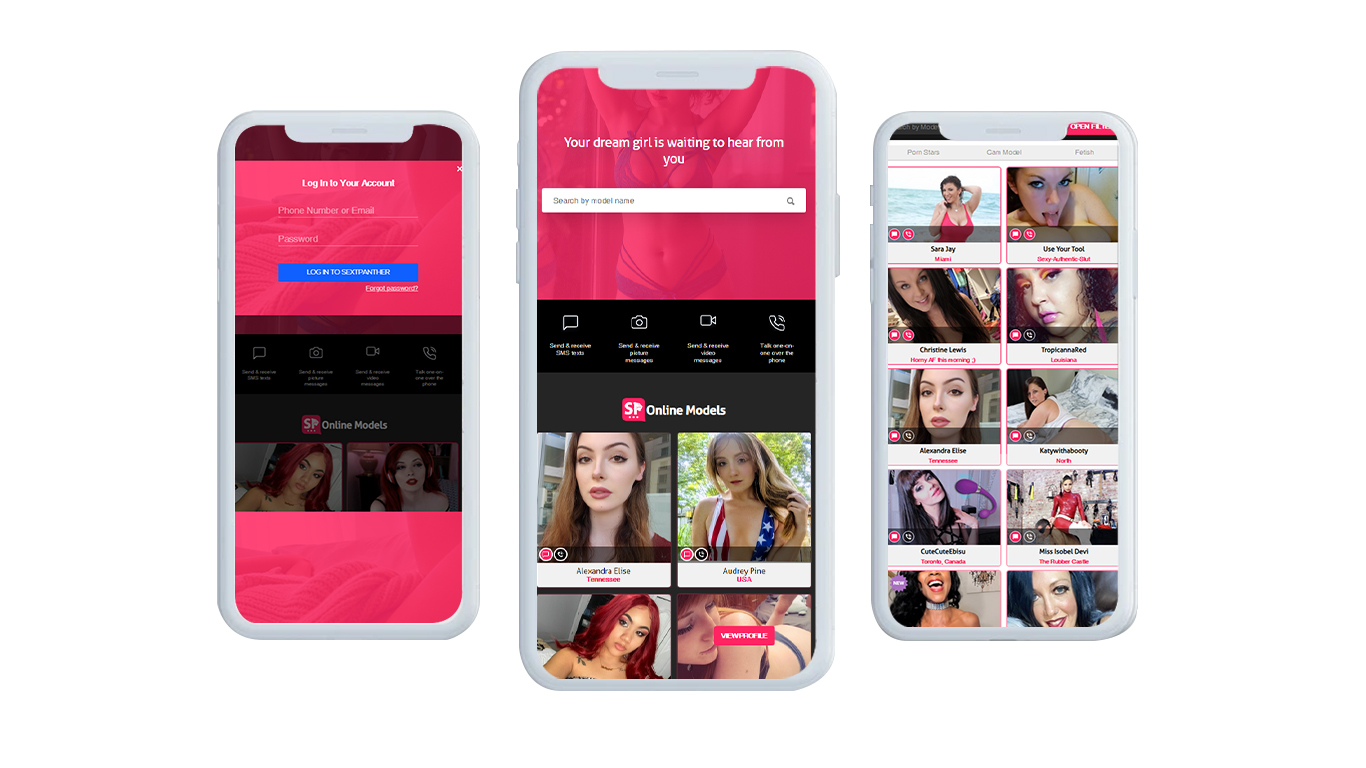 Sites like SextPanther
SextPanther: Sexting And Adult Video Sex Chat 2023 [Review]
Sexting has become a commonplace pastime for many individuals. Sexting and instant messaging services such as WhatsApp and Snapchat, sexually explicit images and videos have spread like a wildfire. Celebrities have even gotten into the habit of sending risqué photos to their partners, resulting in an enormous scandal on a multitude of different occasions due to leaks and hacking. If you're someone who enjoys sending a sexy photo or two, SextPanther should be on your list of services that you use for enjoyment. If you've never heard of the service before, here are some reasons why you should give it a try:
RECOMMENDED: Here is a list of the top sexting sites like SextPanther
Desktop Screenshot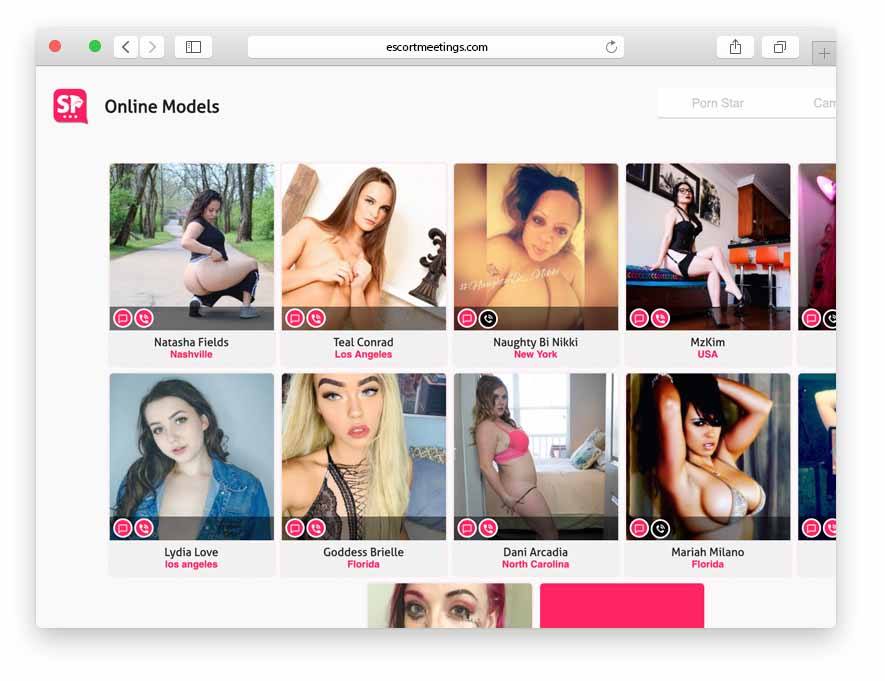 What is SextPanther?
SextPanther is a service that connects you to clients who are willing to send you sexually alluring photos, video chat with you, or call you on the phone. To connect with an individual, you'll need to have a certain number of tokens. This allows you to gain contact information. You do have to pay for these tokens, but they're only $1 per token. Also, when you initially sign up for the service, you're gifted $5 in complimentary tokens to use as you please. You are then granted access to the overwhelming number of prospects on the site. These clients range from professional models to adult actresses, all of whom you'll be able to get in contact with, provided you have the appropriate number of tokens. Once in contact, you can arrange exactly what will take place during your interactions with each other. You are not charged for the messages that are sent during the conversation. You simply use the tokens to pay for the time, and then you're given the option to tip at the end. The word "option" is used very delicately here. It's an unspoken rule that tipping is required. C'mon, don't be rude.
Why use SextPanther for sexting and video chat?
SextPanther has a number of attracting features that make it the go-to option for all of your sexting needs. The most enticing of these features is its anonymity. One of the biggest risks you take when sending nudes or otherwise inappropriate messages are being exposed, either through hacking or from a vengeful ex. This has even affected megastars such as Jennifer Lawrence and Tiger Woods, so it's safe to say that no one is safe.
Imagine having to explain to your boss or neighbors why your bare ass has become a viral meme online. SextPanther offers a solution to this problem. When you go through the set-up process, you are required to provide your mobile phone number for authentication purposes. However, when you actually engage with a model on the platform, your phone number is never provided to them. SextPanther provides a dummy number to your partner, so your real one is always private. So, as long as you're not sending nudes with your face in them, which would be incredibly unwise, you're in the clear from meddling hackers.
Another perk to using the site is its wealth of quality woman to choose from. Unless your extremely wealthy, the spawn of Paul Walker, or Hollywood royalty, it's doubtful that you have a contact list filled with gorgeous women who are willing to send you explicit images. More often than not, you're constrained to a relationship or the random and uncommon Tinder match. Sext Panther legitimately has a userbase of professional models and adult actresses who want to make a side living sending a few sexy photos or having a dirty video chat. It's what everyone dreams of, all wrapped up under one convenient to use service.
Affordability
As stated above, the affordability and value that SextPanther offers are amazing. At only $1 per token, you can connect with models and adult actresses from across the country. Once you're in contact, each individual sets their own rates for what they charge per minute of the phone call, per message sent, or per video chat. It's important to keep in mind that this is a charge directly from the users, not from SextPanther themselves. Different users charge different rates, so if one doesn't quite fit your budget, there are hundreds of thousands of other options.
Ease and speed of use
If you're in the mood for some sexual stimulation, chances are you aren't in a very patient mood. One of the most prevalent issues with normal sexting is that you have to wait around for a response. By the time you get one, you may very well have already found an outlet for your pent-up sexual urge. If you're in a relationship, it's not as if she can simply whip em out at the office or when she's stuck in traffic on the way home.
It's rare that you catch someone at a convenient time you have a sex chat unless you schedule it, but what's the fun in that? SextPanther gives you a list of every available client that is online at the same time as you are. There's virtually instant access to pleasure. It really doesn't get much more convenient than that. Whether you wake up in the morning in need of a release, or if it's in the middle of the day, you're always guaranteed to have someone you can call to play with immediately.
This speed of pleasure is also implemented in the website's interface. There are no unnecessary bells and whistles, and no obtrusive pop-up ads that will hinder your progress. It's smooth sailing right from the start.
Final Verdict
If sexting is something you're into, it would be foolish to not at least give SextPanther a try. There are virtually endless possibilities to the erotic conversations you can have. All of your information is private, and you're connected with someone ready to chat in minutes. All from the comfort of your own home! It really doesn't get much better than that.