Here's How to Use Dirty Emojis in Your Sexting Game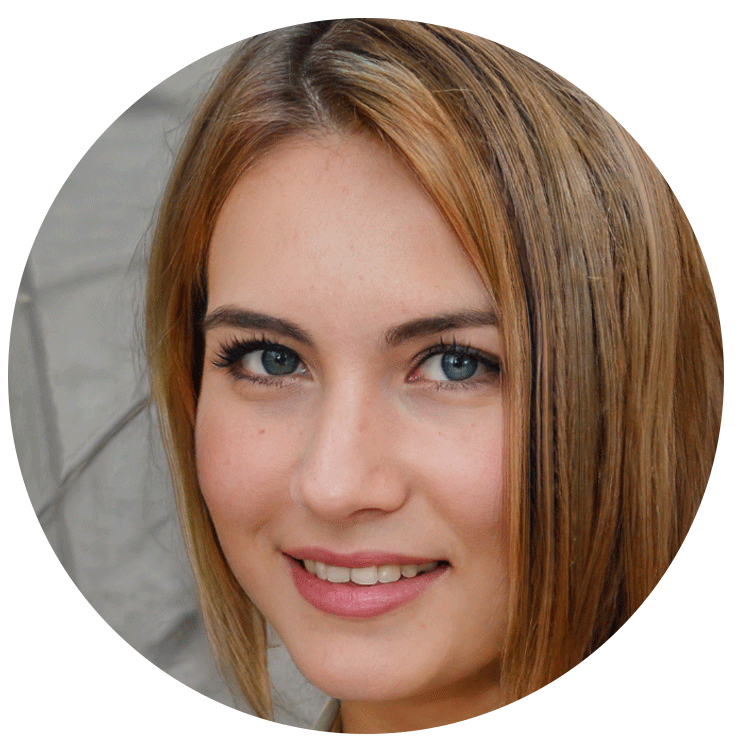 Disclosure: When you sign up through links on our site, we may receive a referral commission from partners. For more, see our

advertiser disclosure

page.
Advertiser Disclosure
SextFriend is a free resource that provides valuable content, website comparisons, and reviews. We advertise on our website to help support and deliver well-research articles.
We want to be completely transparent with the way we do business. In order to help keep SextFriend 100% free, we may receive a small commission from many offers listed on this site.
Compensation and commission may impact the order in which information and partners are displayed on the website. (For example, the order in which they appear on certain pages) Many of the sexting and dating products we recommend pay us a referral fee for sending them, potential new members. This means that if you click on a certain link on SextFriend and enter your personal information (for example, name, email, address, or phone number) We may receive a referral commission. While we work hard on our research, we do not provide a complete listing of every available sexting or dating site in the marketplace. Of course, we also review websites that don't pay us anything. If we see a site that we like with great features and user experience we will let you know it regardless of compensation.
Read More
Sexting emojis can really spice up your sexting game. They haven't been around for very long, but they took off like a rocket in the sexting world. But what are emojis and how do you use them? In this article, we'll talk about how to use emojis to flirt digital-style. we will go over some tips for sexting your booty calls so your emoji game is on point.
Looking for sexting apps? Click Here
What are Emojis for Sexting?
When emojis first came out, sexting became more exciting. It also became easier – instead of taking selfies and typing out sentences, people just sent emojis to express their desires. Some call that lazy, but we call it genius!
Of course, emojis were not invented for sexting purposes initially. Or were they? In any case, emojis began as little smiley faces and basic objects. A few horny people discovered that these icons can express many sexual desires. Essentially, many emojis have double meanings: a clean one and a naughty one. (We'll take the naughty one, please!)
Phones advanced over the years, which means that emojis did too. Sexting became even more fun and daring. And all with just a few touches on a mobile device. Flirting was easier, sexier, and potentially more passionate.
These days, there are so many emoji options to choose from. If you need help with your emoji sexting game, worry no more! We'll guide you through the right way to express your hottest desires to that special someone.
Sexting can be great for many reasons. If you're in a committed relationship, it spices things up. Nothing's hotter than sexting your boyfriend telling him how badly you want to blow him. If you're in a long-distance relationship, sexting can be almost as good as the real thing – almost. When you can't be together, sexting has the power to tease and please. This is why it's important to get it right and learn how to sext online the right way.
[RELATED: 5 Emojis You Should Always Use When Sexting]
Sexting Emojis Examples
The Basics
Penis Emoji: 
Vagina Emoji: 
Booty Emoji: 
Cum Emoji: 
Fuck Emoji: 
Oral Sex Emoji:  
Lick Emoji: 
Bomb Pussy Emoji: 
Bomb Dick Emoji: 
French kiss Emoji: 
Cock Ring Emoji: 
Suck Dick Emoji: 
Murder Your Pussy Emoji: 
Netflix and chill Emoji: 
Fuck Doggy Style Emoji: 
Fuck 69 Style Emoji: 
 ♋️
Exhibit A: The Booty
Booty smack: 
Booty Fuck:
Booty Call: 
Booty Finger 
Cum on Your Booty: 
Murder Your Ass Emoji: 
Exhibit B: The Vagina
Finger Vagina Emoji:  
Lick Vagina Emoji: 
Lick vagina Until You Cum: 
Make Vagina Cum Hard Emoji: 
Exhibit C: Threesome Emojis
Eiffel Tower Emoji: 
BDSM Threesome Emoji: 
Exhibit D: Gay Emojis
Jerk Off Emoji: 
Jerk Off & Cum Emoji: 
Jerk Off & Cum In You Mouth Emoji: 
Jerk Each Other Off  Emoji: 
Fuck My Ass Emoji: 
 ‍♂️
Lick My Ass Emoji: 
 ‍♂️
Make Sure You Start Slow (Foreplay)
Think of emojis as sexual foreplay. And with foreplay, it's best to start slow. This means that you want to work up to the really kinky emojis instead of jumping right in. Remember, the longer you drag it out, the hotter the sex will be (virtual or IRL).
Best Sexting Emojis to Start Your Sext Game
One thing to keep in mind is that emojis are all essentially metaphors. Or, symbols if you will. It takes a vivid imagination to use the emoji vocabulary to get someone hard or make them wet. Once you master the sexting emoji world, your sexting game can really improve.
What should you know upfront? Well, you need to know that basics of sexting and what certain emojis stand for in a sexual tone. It's important to establish your language from the get-go. This way there are no mixed messages or mixed emotions.
Use Sexting Emojis Wisely
One of the most important emojis to remember (and use) are the ones for penis and pussy. Ironically, the most popular emojis for these sexy body parts are fruits. Makes sense, right? Some emojis to represent a pussy include a honey pot and a taco. A peach can be used to mean pussy, but generally a peach signifies the booty. Flowers also work well as emojis for pussy. (That also makes sense, right?)
The symbol for the penis is kind of funny, but it works. It's the eggplant, and a generously-sized one at that. There is another emoji for penis that some men have been known to use, but it's nothing to brag about. A shrimp is used to represent a penis, but a small one it seems. If someone texts you a shrimp to mean their penis, you should probably delete them from your contacts. Just sayin'.
When you're first starting your sexting game, you might want to begin with some more demure emojis. This sets the mood and invites further sexual conversation. Starting off with less risqué ones also enables you to feel things out and see if the recipient is into you. If you want to be romantic, sext her with a rose, chocolates, and wine emojis.
The winking emoji is great for first contact and setting the mood. It's playful yet innocent, which is perfect if you're meeting someone new. Use the blowing kiss emoji when you want to be sexy yet cute at the same time. This is also called the kiss and wink emoji. The tongue out emoji is used for when you're feeling silly, and it's also used to elude to oral sex.
Use the flame emoji when you want to express that someone or something is on fire. It also means that they are hot, or it can be used to suggest that you are hot.
Sexting Emojis for When Things Get Hot
Some things need more than words to be said. When things start to get hot and heavy on your phone, it's time to up your sexting game. This is when you really get to impress the other person with combos of sexting emojis.
One of the most popular emoji combos that double as hand gestures is the Right Pointing Backhand Index and Okay Hand Sign. Basically, it simulates sex. With your hands. Except it's an emoji. Use these with a water drops emoji to symbolize finger banging to completion.
Use the two hands emoji with any supposed body part. For instance, with a peach or a flower. Want to get down with oral sex? Sext her a tongue emoji with a honeypot. Or the good old face with an "O" for a mouth will do just fine. Shower emojis paired with an eggplant and a peach will also get the point across. One of the most creative sexts we've seen was a screw emoji, a right arrow, and then a purse.
The key is to be creative and don't be shy. Just relax and use your imagination. Even if you are a beginner at sexting, you can still get someone one else off with suggestive symbols. If you need help, don't worry. There are tons of emoji dictionaries online that can help you understand how to use sexting emojis.